Welcome to Holy Family Primary School and Nursery Unit. Our website allows us the opportunity to tell you about life in our school and nursery and what we can offer your child. I hope you find it both interesting and informative.
Holy Family Primary School and Nursery Unit has a committed team of staff who strive to provide the best for our pupils throughout their time in the school. We have high expectations of all of our children and seek to ensure that each child develops his or her potential-spiritually, academically, socially and personally.
We work very much in partnership with parents aiming to provide our children with the highest standards of education in a loving, supportive, stimulating and safe environment. We constantly strive for excellent in every aspect of school life.
We wish to work with you throughout your child's years in our school and would welcome your co-operation and support. We recognise that our partnership with parents is crucial to the well-being of your children.
We have fostered and continue to strengthen a strong pastoral ethos in our school and we assure you that your child will be nurtured and cherished in Holy Family.
If you are worried about any aspect of your child's school experience we will always be ready to listen and to help.
With every good wish,
Siobhan McQuaid
PRINCIPAL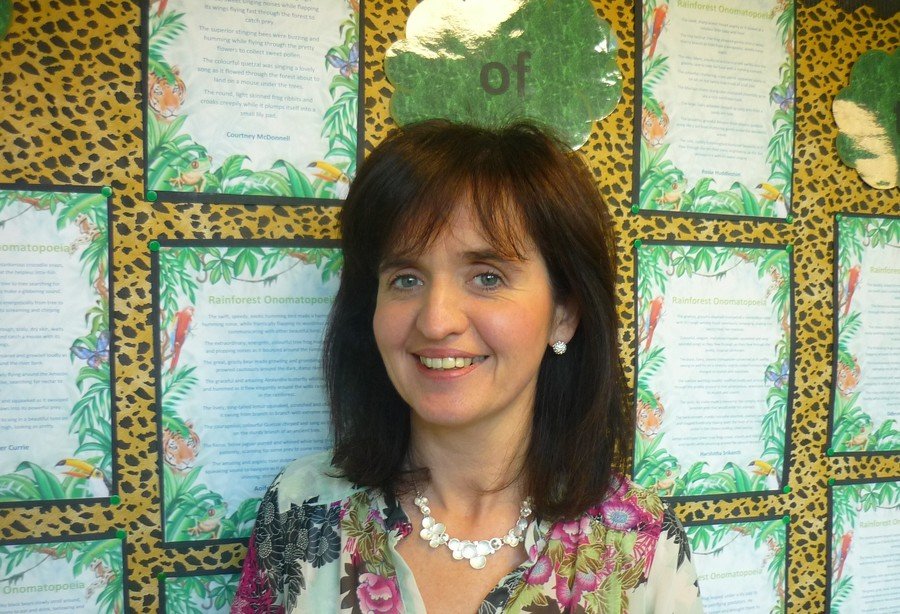 Check out the Holy Family Facebook page for the latest announcements.Help us to keep you informed AND save paper - go to the NEWS section and sign up to receive the newsletter by email.........