Holy Family Primary School and Nursery Unit Outdoor Classroom Open Day
We welcome children starting Nursery and P1 in September 2022 to attend our
Outdoor Classroom Open Day.
Holy Family Nursery Unit - Wednesday 8th December 2021: 1.30 pm - 2.30 pm
Holy Family Primary School - Thursday 9th December 2021: 1.30 pm - 2.30 pm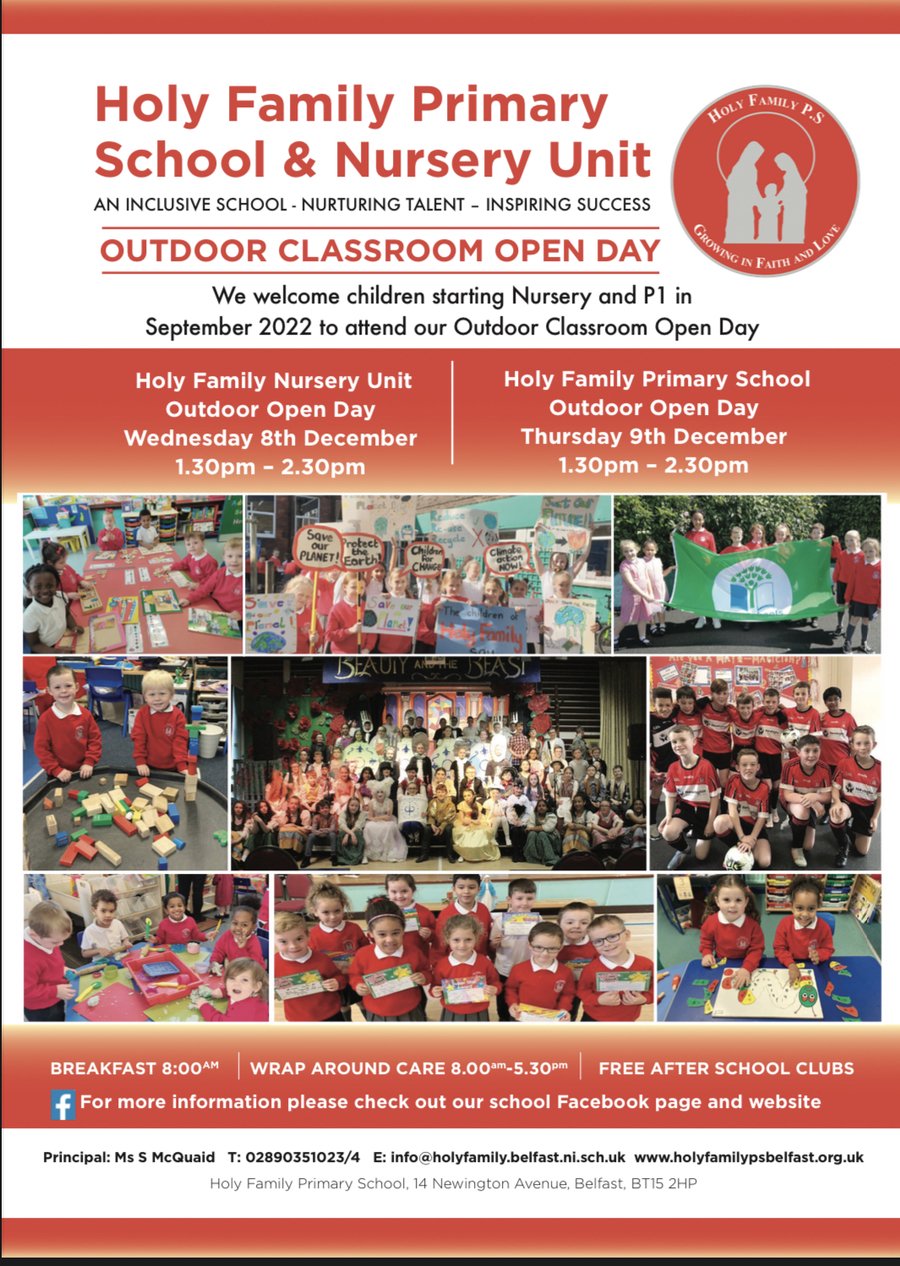 Holy Family Primary School was deemed OUTSTANDING by ETI.
Read the full report here...
ETI Inspection report - Holy Family PS Belfast
We are an inclusive school, welcoming children from all faiths, traditions and cultures. As you will see as you browse the site, we are a vibrant school community. We would like our parents and pupils to use the site regularly and we welcome all visitors who wish to find out more about the school.
Happy Browsing!
During the month of October we celebrated
Black History Month.
Click on the link below to see what we have all been up to.
Check out the Holy Family Facebook page for the latest announcements.....Remember to look in the NEWS section where we celebrate success!.....Help us to keep you informed AND save paper - go to the NEWS section and sign up to receive the newsletter by email.........