CLIMATE ACTION
When we think of the words Climate Action we think about all aspects of Climate Breakdown.
Climate Breakdown, which is often used interchangeably with "global warming" and "the greenhouse effect", is a long-term rise in the Earth's overall temperature. With this rise in temperature, our climate as we know it, has begun to breakdown. The symptoms of this breakdown include changes in rainfall patterns, sea level rise, droughts, increase in desertification, habitat loss and heat stress.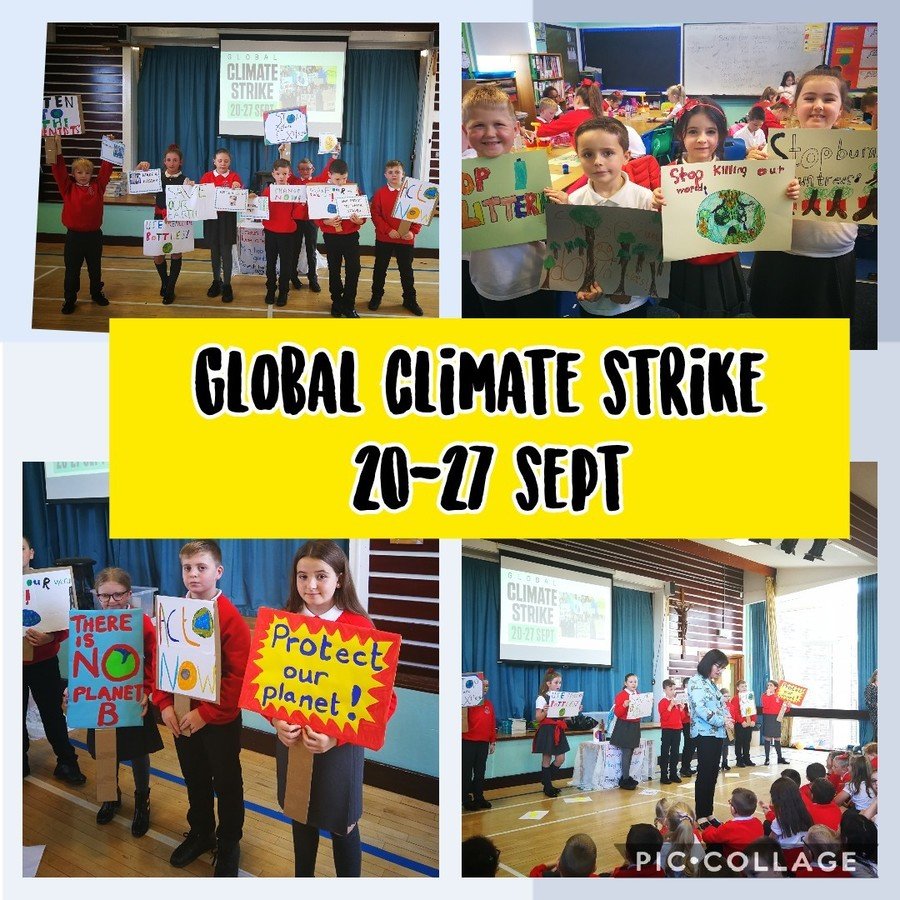 There has been a worldwide call from scientists to limit the rise in global temperatures to 1.5oC. Achieving this would necessitate rapid and far-reaching changes throughout our society by 2030. In other words, taking immediate Climate Action. Transformative changes, even at a local level, will have major, positive impacts and help keep our climate stable.
Our school wanted to acknowledge this devastating issue by engaging in Climate Action lessons and discussions, attending a Climate Action Assembly, designing Climate Action posters and by participating in a Climate Action Strike in the school playground.
Click on the play icon below to view our whole school Climate Action Day.
2019-2020 Climate Change Photo Gallery
Click on a photo to enlarge and then use the arrows to move left or right.