Winners of the Green Flag Award.... AGAIN!!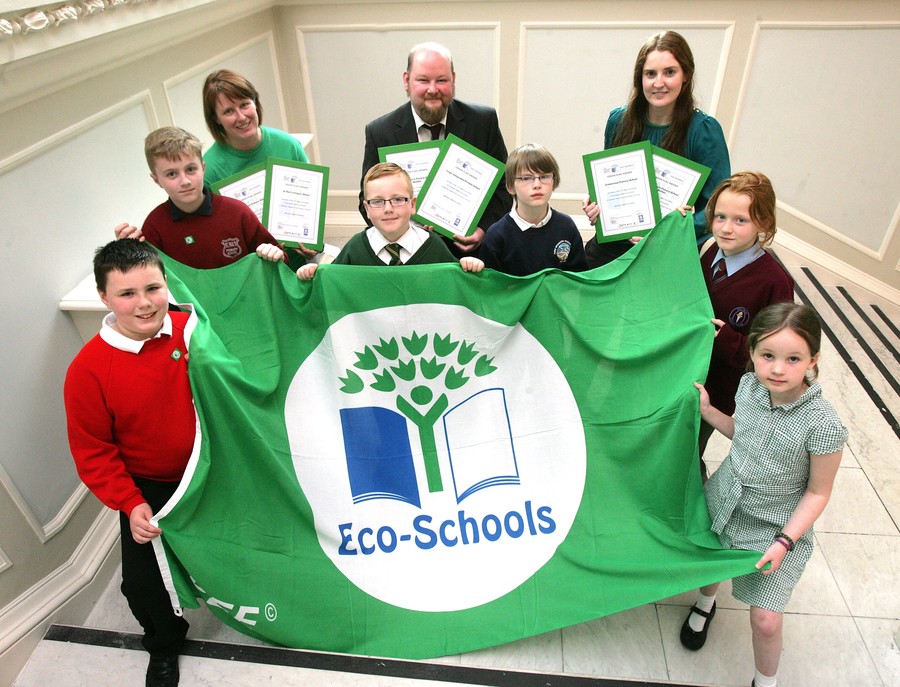 Holy Family was one of the first schools in Belfast to be awarded the coveted Green Flag for Eco-Schools, and through lots of hard work, we have had our Green Flag renewed year on year!
Eco-Schools is a recognised award scheme, rewarding and accrediting schools who have made a commitment to continuously improving their environmental performance. It is also a learning resource, raising awareness of environmental issues through activities that link to curriculum subjects.
Our pupils are very active 'eco warriors' and are led by a very enthusiastic 'eco council'. The school shop, which the children run themselves at breaktime every day, is a roaring success. We sell only healthy products!
Miss Magee and her Eco Team have worked tirelessly and have recently had our Green Flag renewed! Congratulations!.