We have some very talented and dedicated musicians and musical groups in Holy Family. We will use this page to keep you posted on the most recent musical achievements.
Recorder Group Success
Mrs Mallon and Miss McAlister took their recorder groups once again to the Ballyclare Festival where they competed in a number of categories. For many of these children it was their first competition and they performed beautifully, coming home with their arms full of certificates, medals and trophies!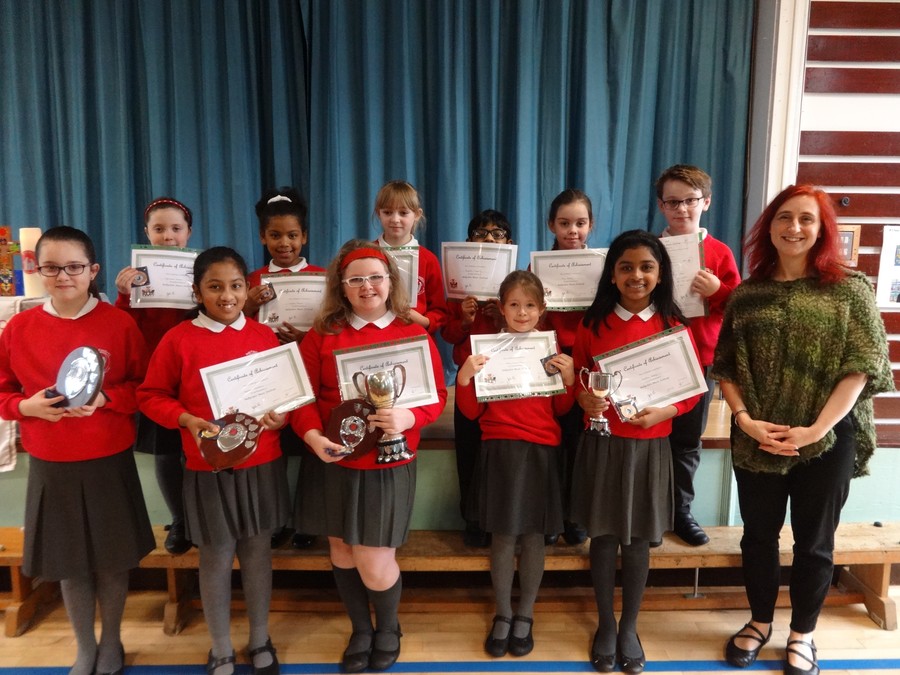 Radio Ulster School Choir of the Year
Miss Wilson and Miss Dowds are so proud of their wonderful choir, who reached the semi-final stage of the BBC Radio Ulster School Choir of the Year competition! They performed beautifully and behaved wonderfully, as always. Well done boys and girls!
Feb 2016
A Most Captivating Evening For Our Choir
What a wonderful evening we had at the FISCA Choir Competition in the City Hall on Thursday. Our children and their friends from Currie Primary performed beautifully and picked up the top award of the night for 'Most Captivating Performance'. Parents and teachers alike were bursting with pride! Well done to all involved!
Dec 2015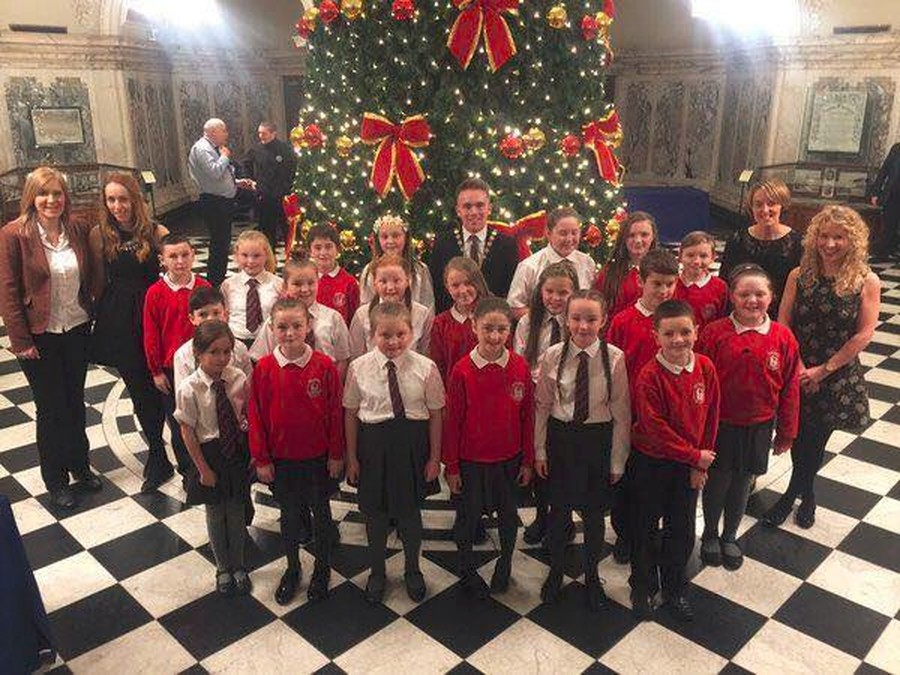 Music Grades
These children made us all very proud recently when we received the news that they had achieved distinctions in traditional flute, tin whistle and violin. What an achievement for primary school aged children......who had a mere 45 minutes tuition per week through Miss Wilson's Irish Traditional Group!