Radio Ulster School Choir of the Year
Miss Wilson and Miss Dowds are so proud of their wonderful choir, who reached the semi-final stage of the BBC Radio Ulster School Choir of the Year competition! They performed beautifully and behaved wonderfully, as always. Well done boys and girls! Check out one of their audition videos below.....
Feb 2016
A Most Captivating Evening For Our Choir
What a wonderful evening we had at the FISCA Choir Competition in the City Hall on Thursday. Our children and their friends from Currie Primary performed beautifully and picked up the top award of the night for 'Most Captivating Performance'. Parents and teachers alike were bursting with pride! Well done to all involved!
Dec 2015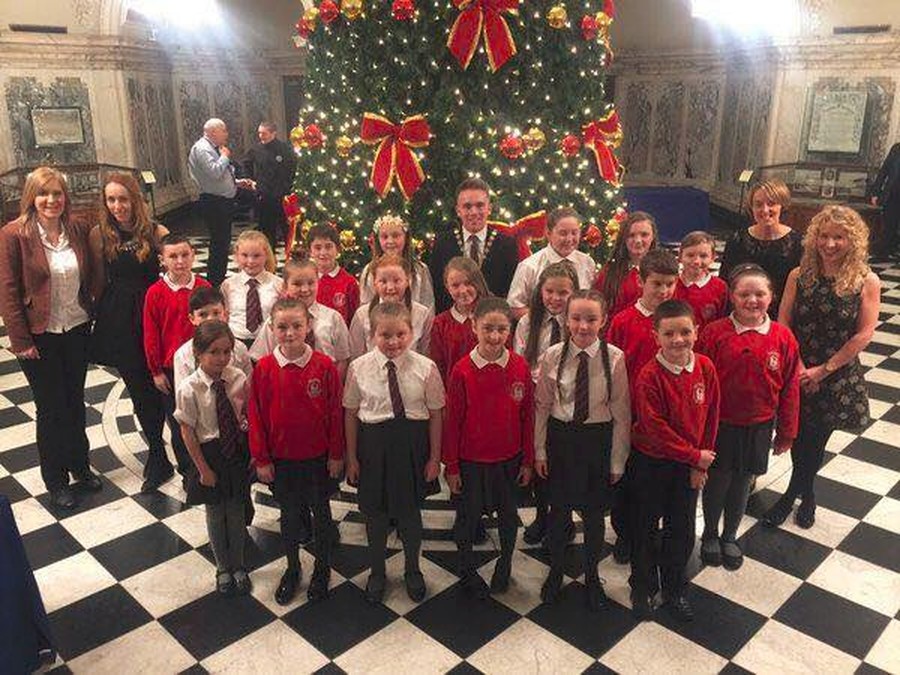 Busy Year for our Choir
2014 was a milestone year for Holy Family's choir. We were very fortunate to have Ms Roisin Whyte working with the choir alongside Miss Wilson. They are now able to sing in part harmony! They have sung on at least 20 occasions throughout the school year including at the Christmas shows, the Belfast Castle and at all the Sacraments.
The choir were entered into the Ballyclare Festival for the first time and WON! They received a beautiful trophy which is now in display in the foyer of the school.
It is hoped that the choir will now enter two competitions next year. Keep up the good work Choir!