Look at some of the learning going on in Primary 1.......
Throwing and catching skills
We used Puppet Pals on our iPads to tell the story of St Patrick
Our fun day out at Streamvale Farm
Primary 1 have been to the Jungle and on Safari!
We are learning to match upper case and lower case letters......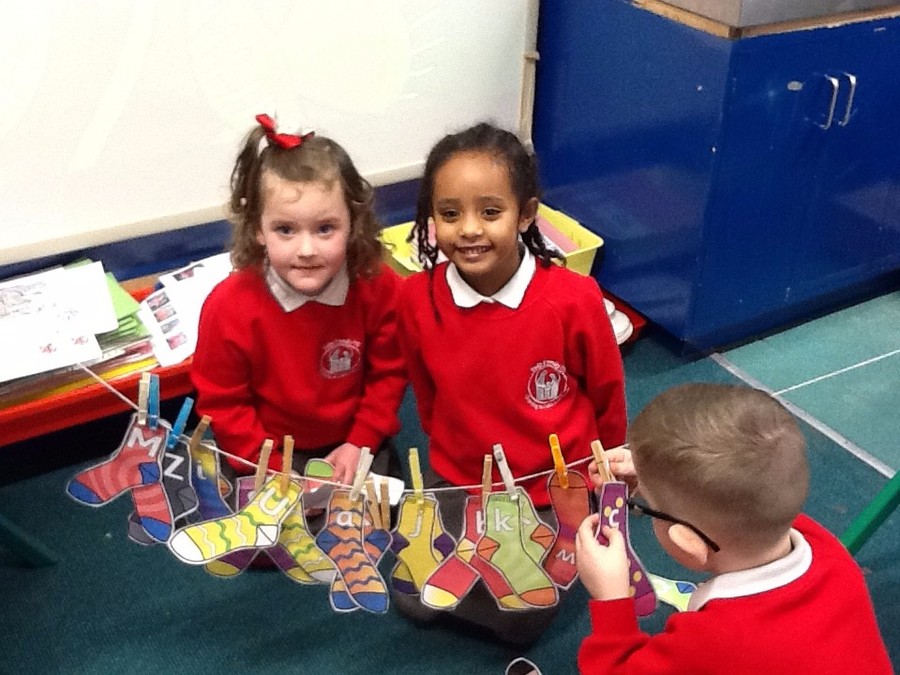 Our new P1s welcomed a very special visitor to their classrooms in September. Meet Jennifer......
Miss Dowds' class have rhythm.....