Get fit for £1!
Get fit for £1!
28 January 2018 (by holyfamilyps)
Fitness Classes for all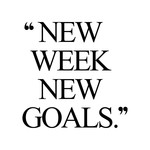 Come along to one of our fitness classes this week! We have: CIRCUITS 9:15am Mondays in Currie PS ZUMBA 7pm Wednesdays in Holy Family PS Work out and have a bit of craic at the same time.....and at only £1 per class, you won't get a cheaper workout anywhere else!